MCAT Prep - In Person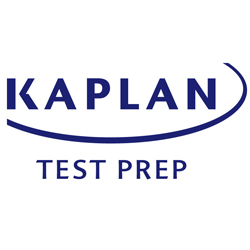 Description
The In Person option is your perfect blend of in-class instruction with our expert MCAT faculty and comprehensive resources for out-of-class, realistic practice.
Related Homestead Schools Test Prep Listings
MCAT Verbal Edge
MCAT Verbal Edge provides high-intensity prep for the Verbal Reasoning section of the exam. This comprehensive combination of review and practice is perfect for anyone looking to improve their score in this difficult section, and will help you build a strong foundation in the...
more
MCAT Tutoring By Subject
Looking for MCAT help on your schedule? Varsity Tutors connects you with subject-matter experts who can work with you either in person or face-to-face online via our powerful Online Tutoring Platform—whatever is most convenient for you. Our educational directors will help c...
more
MCAT Prep - Self-Paced
Want test prep on your terms? Prefer working on your own from home? With Kaplan's Self-Paced online courses, you can work at your own place, at your own pace—wherever you are, at whatever time suits you...
more
MCAT Advantage - On Demand
Prep when you want, how you want with our MCAT Advantage – On Demand Course, our renowned MCAT program delivered conveniently online. Access the same outstanding program taught by the same outstanding teachers—at the time, place, and pace you want...
more